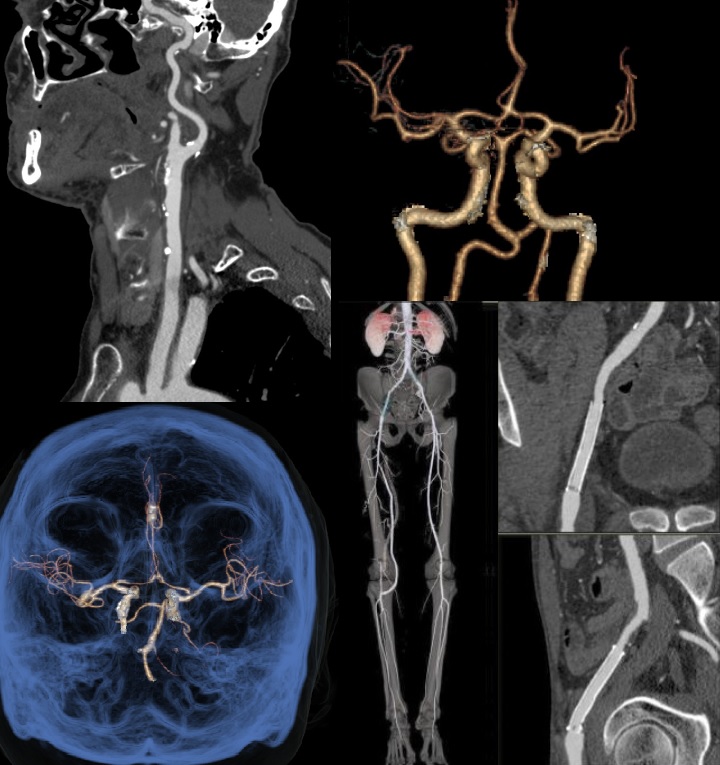 Patients Receive Higher Quality CT Images at a Lower Dose!
Seton Imaging has further solidified its commitment to higher diagnostic quality images at a lower dose to the patient with the addition of GE Healthcare's leading CT imaging technology, the Optima CT660. The Optima CT660 system is a 64-slice scanner that allows for fast, high-quality acquisition at optimized dose for patients young and old, large and small and can be used across a wide spectrum of procedures including brain, chest, abdomen, orthopedic, angiography and more.
The Optima CT660 is equipped with the exclusive ASiR (Adaptive Statistical Iterative Reconstruction) low dose reconstruction technology that can help physicians significantly reduce dose while maintaining the high image quality and low contrast detectability they need for accurate diagnosis. It is also environmentally-friendly with electric innovations that cut power consumption by 60 percent.
To produce pristine angiography exams, Seton Imaging's Optima CT660 is also equipped with additional exclusive Angiography software. While various clinical tools are used to diagnose PVD (Peripheral Vascular Disease), CTA (Computed Tomography Angiography) has become the modality of choice for gathering information for therapy planning. One of CTA's advantages is that it shows both vascular and non-vascular anatomy along with 3D information for more comprehensive assessment. Additionally, CTA is useful for patients with limited or no peripheral access and for those whom MRA (Magnetic Resonance Angiography) is not an option. The software provides optimized analyzation of vascular anatomy and pathology and aids in determining treatment paths from a set of Computed Tomography Angiographic images.