MRA & MRV Scan
---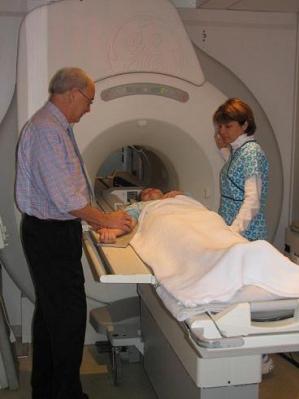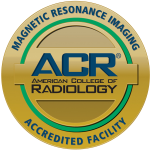 MRA (Magnetic Resonance Angiography) or MRV (Magnetic Resonance Venography) is an MRI study of the blood vessels. Just like an MRI, it is a noninvasive, painless medical test that helps physicians diagnose and treat medical conditions.
Unlike conventional x-rays, MRA/MRV does not use ionizing radiation. Instead, MRA/MRV uses a powerful magnetic field, radio waves and a computer to produce detailed picturesof major blood vessels within the body.
Detailed MRA or MRV images allow physicians to diagnosis things such as aneurysms and certain vascular diseases.
---
What to expect during the procedure
The scan generally takes anywhere from 20-45 minutes to complete, and you will be asked to hold still during the procedure. You will be alone in the exam room during the MRA/MRV, however, the technologist will be able to see, hear and speak with you at all times using a two-way intercom. If needed, we do allow a friend or parent to stay in the room with you. Patients are also encouraged to bring their own music CDs or IPOD with them to listen to during their exam which also helps to reduce the noise. Seton Imaging does have a GE wide-open short bore MRI unit designed to eliminate the feeling of claustrophobia felt with most standard MRI systems. Some patients, however, find it uncomfortable to remain still during MR imaging. Therefore, sedation can be arranged for those patients who anticipate anxiety. Some MRA/MRV procedures require gadolinium, which is the contrast used for MRI. If contrast is needed, a nurse or technologist will insert a small IV line into a vein in your arm or hand.
---
Preparation for your exam
Please arrive 15 minutes prior to your scheduled appointment in order to fill out your medical information and screening form. You may eat normally and take any medication as usual. Because MRA/MRV utilizes a powerful magnetic field, the staff at Seton Imaging will need to be informed of any pacemaker or metal in your body.
Bring a list of your current medications
Wear loose comfortable clothing that does not have metal buttons, snaps or zippers if at all possible
Do not wear jewelry as you will be asked to remove it
If you are being sedated, you need to arrive 1 hour prior to your exam and must have a driver